Nachrichten
GDPR
25. 05. 2018
Neue produkte - Tierstreu
30. 04. 2018
GTEX bedding ist die neue und einzigartige auf den Markt eingeführte textil Tierstreu, die aus dem biologisch abbaubaren Material hergestellt wird. Ihre Eigenschaften übertreffen dank dem Einsatz von neuen umweltfreundlichen und zugleich unschädlichen Materialien und Herstellungstechnologien die bisherig eingesetzten Streuen fast in allen Aspekten. Mehr im Web http://reitplatz-jf.de/de/gtex-bedding
We exhibit at Equitana 2017
02. 02. 2017
This year we will be part of one of the major fairs focused on riding in Europe. Preparations for the fair Equitana 2017 are in full swing and we are looking forward to seeing you there on 18 - 26 March 2017. 
New poduct
04. 01. 2017
We did not want stay behind for a long time and so we came to market with a new product in a series of GTEX. GTEX ALLWEATHER, the black-grey carpet flakes,is made from 100% PES. Suitable for building an all-season riding arena. Using GTEX AllWeather is very easy. Into the riding surface is added no sand into the mixture. The ideal amount of mixture GTEX AllWeather is 15 kg per 1 m2 of riding. More on: http://reitplatz-jf.de/de/gtex-allweather
Steeplechase
09. 09. 2016
Velka Pardubicka with Česká Pojišťovna is traditional race, which is part of the International Festival Crystal Cup held on Sunday October 9 2016. At the start of the fantastic 126th Velka Pardubicská race were 15 horses and riders and winner of the oldest and the most difficult race became a riders Jan Faltejsek with horse Charme Look. The second was Jan Kratochvil with horse Ange Guardia and the third position belonged to Josef Bartos with horse Zafir. The race visited 25 000 spectators and we were there as well
Preisrechner
GTEX Gold
GTEX GOLD
Das Produkt GTEX GOLD wurde für Profi-Rennbahnen entwickelt. Die einzigartige Kombination von Geotextilie und Fasern garantiert optimale Eigenschaften des Reitbodens, die für das Pferd einen sicheren und energiesparenden Tritt ermöglichen, und somit eine gute Voraussetzung für seine besseren sportlichen Leistungen darstellen.
Mischung von GTEX OPTIMAL und GTEX FIBER
schafft einen sicheren und stabilen Boden
hält langfristig den Boden feucht
erhöht die Qualität des Reitplatzes
ermöglicht den besten Reitkomfort für Pferd und Reiter
Packung:
Abmessungen:120x120x70
Gewicht eines gepressten Ballens: ca. 300 kg
Empfohlene Produktmenge: 2 kg Mischung GTEX GOLD für 1 qm Bodenfläche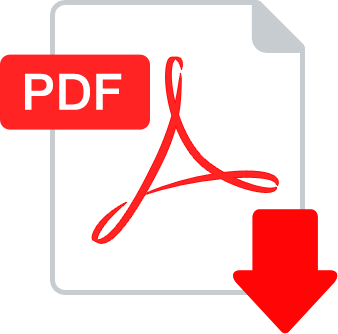 Technische Dateblätter