Nachrichten
We exhibit at Equitana 2017
02. 02. 2017
This year we will be part of one of the major fairs focused on riding in Europe. Preparations for the fair Equitana 2017 are in full swing and we are looking forward to seeing you there on 18 - 26 March 2017. 
New poduct
04. 01. 2017
We did not want stay behind for a long time and so we came to market with a new product in a series of GTEX. GTEX ALLWEATHER, the black-grey carpet flakes,is made from 100% PES. Suitable for building an all-season riding arena. Using GTEX AllWeather is very easy. Into the riding surface is added no sand into the mixture. The ideal amount of mixture GTEX AllWeather is 15 kg per 1 m2 of riding. More on: http://reitplatz-jf.de/de/gtex-allweather
Steeplechase
09. 09. 2016
Velka Pardubicka with Česká Pojišťovna is traditional race, which is part of the International Festival Crystal Cup held on Sunday October 9 2016. At the start of the fantastic 126th Velka Pardubicská race were 15 horses and riders and winner of the oldest and the most difficult race became a riders Jan Faltejsek with horse Charme Look. The second was Jan Kratochvil with horse Ange Guardia and the third position belonged to Josef Bartos with horse Zafir. The race visited 25 000 spectators and we were there as well
Preisrechner
GTEX ALLWEATHER
GTEX ALLWEATHER ist eine gehäckselte Textilie, welche aus 100% Polyester hergestellt ist und in einer schwarz-grauen Farbkombination angeboten wird. Die Mischung setzt sich aus Flocken mit der durchschnittlichen Größe von 30x40 mm zusammen. Zur Herstellung des Reitplatzbelages wird Polyester-Material aus der Automobilindustrie benutzt, welches über hervorragende Eigenschaften verfügt. Die Struktur ist konsistent und kommt nach der Belastung, die während dem Reiten entsteht, schnell wieder in ihre ursprüngliche Form zurück. Das Material ist Wasser und Temperatur resistent und somit auch frostbeständig. Dank dieser tollen Eigenschaften ist der Reitplatzbelag für eine ganzjährige Nutzung geeignet. Ebenso ist es umweltfreundlich und entspricht den europäischen Normen.
Die Benutzung von GTEX ALLWEATHER ist sehr einfach. Die Grundlage des Reitplatzes ist eine übliche Bodenstruktur, auf welche dann direkt GTEX ALLWEATHER verteilt wird. In GTEX ALLWEATHER wird kein Sand eingemischt.
Die von uns empfohlene Menge ist 15 kg pro Quadratmeter des Reitplatzes.
GTEX ALLWEATHER Eigenschaften:
eignet sich sowohl für Profi- als auch Hobbyreitplätze sowie Roundpens
verbessert die Trittfläche und unterstützt die Dynamik der Pferdebewegung
einfache Pflege des Materials, ebenso wie die Einarbeitung neuer Flocken
dauerhafte Struktur
verrottet nicht
staubfrei
frostbeständig
Packing:
palette dimensions 120x120x70 cm
pressed package about 300 kg
Recommended ratio: 15 kg GTEX GTEX ALLWEATHER per 1 m 2 riding area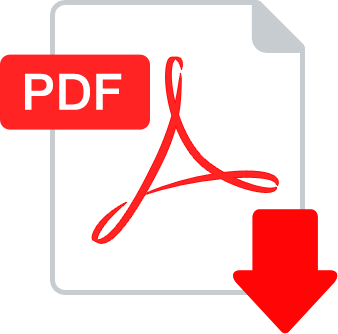 Technishe dateblätter